How to measure a wall in 3 easy steps?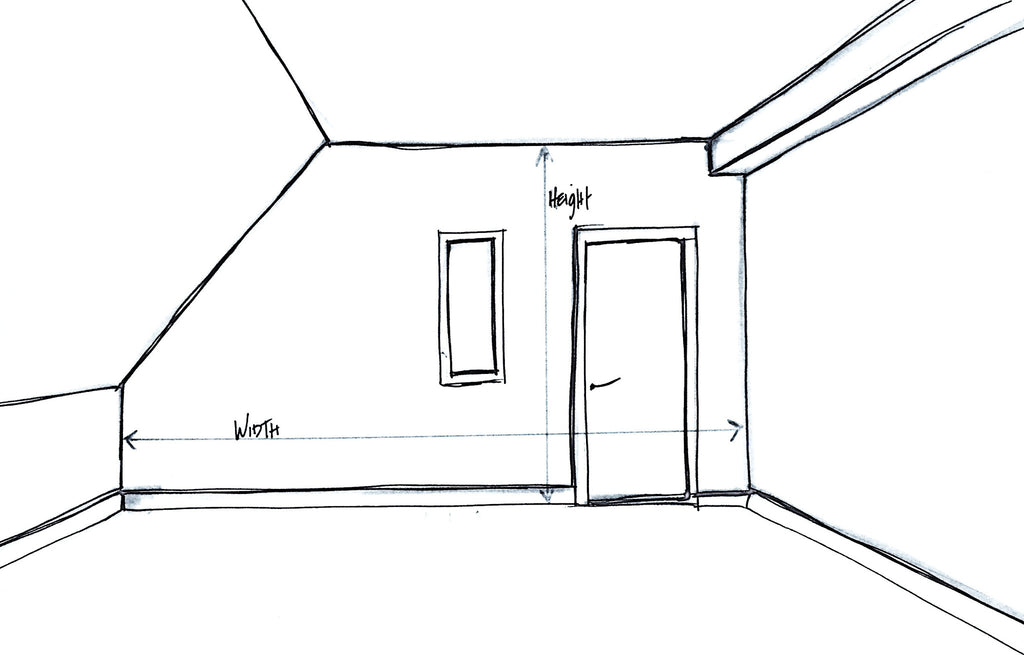 1. Roughly draw your wall plan on a sheet
2. Use a measuring tape to measure your wall following this method: 
Always measure the longest and widest parts of the wall and ignore any obstacles like doors, windows, beams, slopes. These will be trimmed away during the installation. 
If you have an oval wall, make your tape follow the wall to measure the perimeter of the circle. 
3. If you use the metric system, please convert your units to inches. Our website uses the imperial system (inches).
 ***If your walls have complex measurements ask us for help at question@wynil.com. We are there to make your project stunning.